WHY YOUR AC CAN'T KEEP UP
It may seem like your Air Conditioner isn't keeping up with your desired temperature. Maybe you are noticing it's been running constantly. Here are some things you need to know about your Air Conditioner performance in these extreme conditions.
"My Air Conditioner can't keep up with this 90+ degree heat."
"My AC won't cool below 80 degrees."
"I think my AC needs Freon, it's not keeping up."
"My Air Conditioner takes several hours to cool the house down a couple degrees."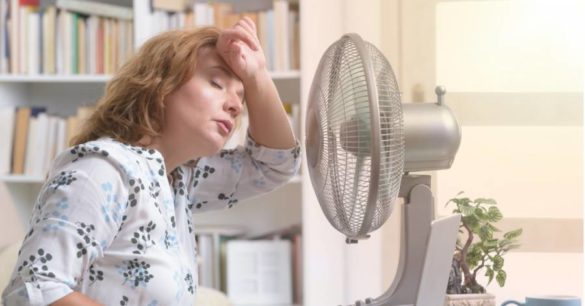 TIPS FOR HELPING YOUR AC DURING HOT SPELLS
With our above-average temperatures, take these tips into consideration.
Keep the sun out – Windows are a large contributor to heat gain. Shades and blackout curtains work wonders.
Weatherstrip doors and windows – This prevents warm air from entering as well as cold air in the winter time.
Use ceiling fans – This can make the room feel 4 degrees cooler and will help satisfy your comfort level while your AC is working OT.
Cook outside – Using your stove and burners can raise your indoor temperature by 10 degrees!
Change your filter – Dirty filters are often the culprit of poor AC performance. It adds resistance and reduces airflow.
Make sure outside condenser coil is clean – clear of cottonwood and other debris.
Clean out condensate drain lines – make sure they are clear of debris.
Also, keep in mind that leaky ductwork is a very common factor of AC loss within a home. This problem is more common than you may think. Furthermore, make sure your ducts are sealed properly to ensure proper air distribution in your home.
SHOULD MY AC UNIT BE BIGGER TO KEEP UP?
The simple answer is no.
Central Air Conditioning systems are designed specifically for the size of your home. Basically, the size of the AC unit, or condenser, is chosen to be efficient for 98% of the typical high temperatures in your climate. During our 2% extreme temperatures, as we are seeing now, our units are actually undersized. This is by design. We want our units to be efficient 98% of the time!
CONCLUSION
In conclusion, your AC system is simply not designed to work at top efficiency in extreme conditions. Follow the tips above to help your AC unit during these extreme conditions. Call Colony today for 24/7 emergency service. "Call the Guys You Can Trust." 364-HEAT (4328).