INTRODUCING: DAIKIN BRAND HEATING AND COOLING SOLUTIONS
We are proud to introduce the newest addition to our energy efficient, high quality heating and cooling product line – Daikin. In 2004, Daikin entered the United States Air Conditioning market. In 2012, Daikin acquired Goodman and they now manufacture their products just outside of Houston, Texas, in the Daikin Texas Technology Park – the fifth largest factory in the world. Currently, they are the World's #1 Air Conditioning company.
WHY DAIKIN?
The New Daikin FIT system is a side discharge, inverter driven HVAC system that connects to your home's traditional interior duct work.
COMFORT – The FIT system features Inverter technology which runs continuously and adjusts the compressor's speed to meet the demand. As a result, running continuously helps maintain temperature and control humidity.
SPACE – The FIT system is compact in size and quieter than your traditional cube style outdoor condenser units, making it perfect next to patios and outdoor spaces where you entertain.
BUDGET – With the FIT system's Inverter technology- temperature is adjusted by changing motor speed, maintaining your comfort while operating at an energy conserving level.
See how much you could potentially SAVE with Daikin Fit.
Traditional A/C systems use more energy because they are turning off and on all day long, which makes your system work harder. In contrast, the variable speed of the Fit Inverter allows your system to match the load, making it work easier and be more energy efficient.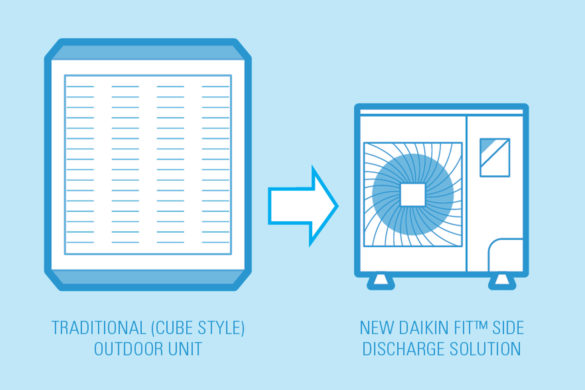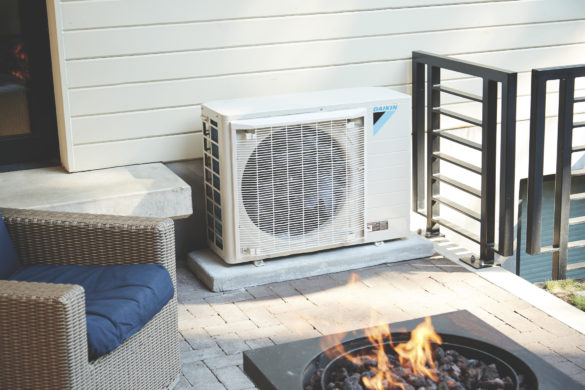 CALL THE GUYS YOU CAN TRUST
Explore more information about Diakin, click the LINK or call us at 364-HEAT (4328). We offer FREE estimates for new equipment.
Let the experts at Colony Plumbing, Heating and Air Conditioning help you explore your Heating and Cooling options.